It's Time You Get Plenty Of Sleep
And Wake Up Refreshed
If you struggle from sleep problems you probably know how it is. Your mind races. You toss, turn and battle with blankets. You fight to get comfortable. And you wake up frustrated, feeling irritable and beat up. But – good news – you no longer have to be angry at another day of feeling exhausted.
We packed this powerful pill with proven sleep enhancing ingredients. Research shows these ingredients can help you fall asleep fast and stay asleep all night. Allowing you to wake up energized and refreshed.
We call this new breakthrough pill Sleep Sauce. And the first sleep enhancing ingredient…
Helps You Fall Asleep Quickly And
Stay Asleep All Night
Scientist at Adelphi University in NY made a stunning discovery. They discovered this ingredient can help ease symptoms of stress and anxiousness. This ingredient is like a natural sedative that relaxes you're "Busy Brain." It allows you to fall asleep fast and stay asleep. And when you get restful sleep – you wake up feeling energized with plenty of pep.
This critical ingredient works by signaling your brain to relax and avoid overstimulation. When your brain relaxes you can fall asleep quickly. So think – you climb into bed and fall asleep within minutes.
Not only will you fall asleep fast. But you'll stay asleep all night. Because Sleep Sauce contains a powerful ingredient that…
Helps Regulate Your Body Clock So You Enjoy Deep Rejuvenating Sleep Every Night
As you age your body decreases it's production of key sleep producing hormones. Lacking these hormones can throw off your internal body clock. If your body clock doesn't function properly it can cause you stay awake longer.
Wake up during the night. And sleep less. As a result, your most important sleep for mental health (called REM Sleep) gets interrupted. During REM sleep, your memories form, your mind strengthens and renews. Plus – REM sleep, causes your brain to produce essential chemicals that make you feel good all day long.
In short – "A strong bio clock and regular sleep-wake routines are the cornerstone of healthy, restful, rejuvenating sleep." Says Dr. Breus (aka the sleep doctor). When your body's biological clock is ticking properly it's easier to fall asleep and stay asleep.
To ensure you get the best sleep possible. Sleep Sauce includes ingredients that help regulate your natural body clock. It contains the hormones that promote healthy refreshing sleep. Scientist at the Department of Neurobiochemistry found the hormone "significantly improves quality of sleep and morning alertness… suggesting more restorative sleep."
Imagine – you lay in bed and fall asleep fast. And you can stay asleep the entire night.  When you wake… you're full of energy ready to enjoy your day. No more groggy mornings. No more dreadful exhausted days. No more terrible sleep. Instead you wake up refreshed.
"If you are suffering from poor sleep, Sleep Sauce is for you. The active ingredients in this supplement are shown to significantly improve the quality of sleep. Moreover, research shows the active ingredients in Sleep Sauce help to relieve stress… and anxiety. I highly recommend this supplement."
Dr. Tracy Lambobarda
Look – the ingredients in Sleep Sauce can help you get deep refreshing sleep every-night. Plus – this natural sleeping pill has no-known side effects. Unlike over the counter and prescription sleep aids you…
Never Worry About Serious Health Risks Caused
By Prescription Sleeping Pills
The medical community admits prescription sleep meds can cause a laundry list of health problems. Health problems like… memory loss… confusion… "rebound insomnia" and day time fatigue. And these are only a few health risks caused by dangerous sleep drugs.
In fact – scientist discovered Alzheimer's is 51% more common in adults who take prescription sleep medications. Plus – prescription sleeping pills do not restore balance to your body. They don't cure sleep related problems.
Even worse – studies show that popular sleep drugs only add about 16 minutes to sleep time. And often you wake up feeling groggy and irritable. If you're taking prescription sleeping pills you may be putting your health at risk for zero benefit. You no longer have to risk your health or have terrible sleep. Now you can have…
Deep Refreshing Sleep Without Dangerous Drugs
Sleep Sauce is a breakthrough sleep formula that's now available to Action Sport Athletes. Sleep Sauce is safe and drug-free unlike prescription meds. Sleep Sauce has no known side effects. And is specifically formulated with sleep enhancing ingredients.
So imagine -you can say goodbye to the sleepless nights. No more tossing and turning, no more battling with blankets. Your body clock resets allowing your natural sleep rhythms to take charge. You fall into deep restorative sleep every night. Your body gets more REM sleep keeping your memory sharp and your brain focused. You wake up feeling energized and refreshed.
But remember – it's taken 10… 20… even 30 years for your sleep to deteriorate. It's going to take more then one night of Sleep Sauce to repair your body's sleep imbalance.
Se we suggest taking Sleep Sauce for at least 60 days to see how well it can work for you.
Look the only way to know how fast you can fall asleep. And how refreshed you wake up… is by trying Sleep Sauce today.  We have even arranged a…
Limited Time RISK-FREE
When you purchase Sleep Sauce today if you're not completely satisfied let us know within 60-days of your purchase and you'll get a 100% Refund.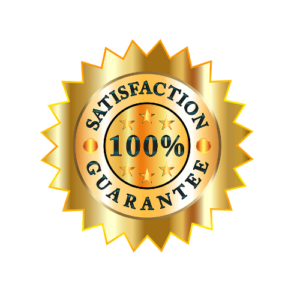 100% Money Back Guarantee
Everyone at Cell Sauce worked tirelessly to get you a product to be proud of. We want you to love and share your experience with everyone around. But if by the off chance you are not in love and satisfied with the product, we promise to give you 100% refund on your purchase. You can try Cell Sauce products for the next 90 days. And if you're not 100% satisfied simply send the empty bottles back and we will promptly refund 100% of your purchase price (minus S&H). However – we believe whole heartedly you will love Cell Sauce products, so shop on with confidence.
Copyright CellSauce LLC All Rights Reserved 2023+